Lot Of 16 Vintage Matchbox Cars 1973-1984 Loose Used Rare Collectible Toys 70s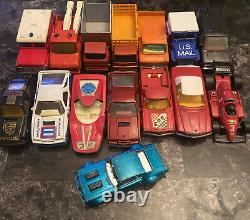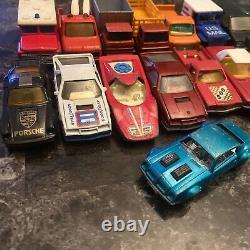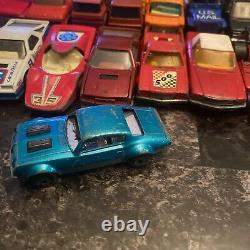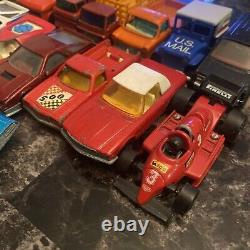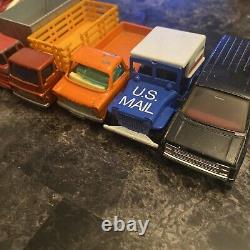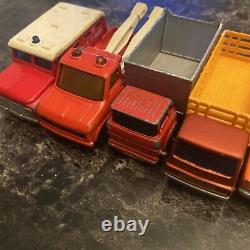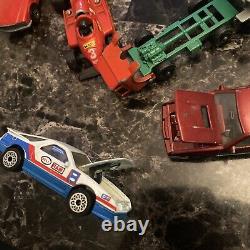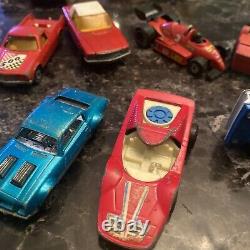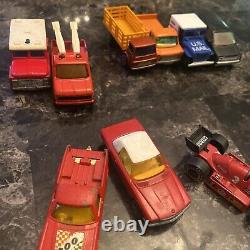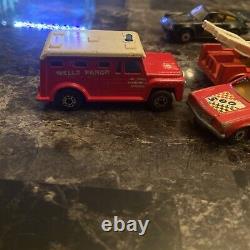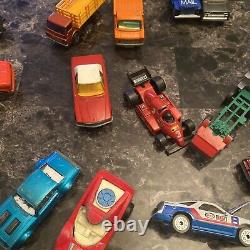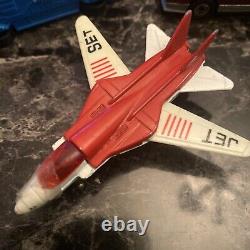 4 Pontiac firebird, made in England 1975 Lesney. Black Porsche Turbo, made in Macau.
Red No 35 Fandango, England, Rolamatics, 1975. 81 Wreck Truck (Tow) England 1978 Lesney. 66 Ford Transit England 1977 Lesney superfast.
Burgundy Dodge Daytona Turbo Z England 1984 opening hood. Red Wells Fargo armored truck, England 1978 superfast. 6 Mercedez 350SL, England 1973 Superfast.
Blue Dodge Daytona Turbo Z Macau 1984 opening hood. Black Dodge Caravan England 1984 with door that opens. 71 Cattle Truck 1976 England Superfast Lesney. Red F1 racer car 1984 Macau. 26 GMC Tipper Truck England, Dumpable bed, moveable hood with door on bed of truck. 27 jet Macau 1981 with swingable swings that retract.

---