Lot Antique and Vintage Toys Car / Bus / Truck / Tractor / Wrecker / Airplane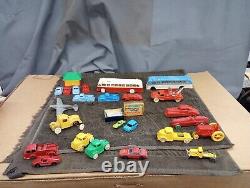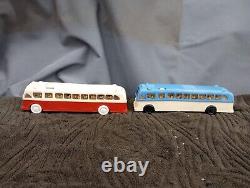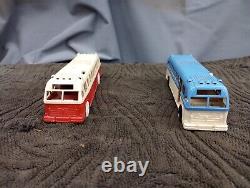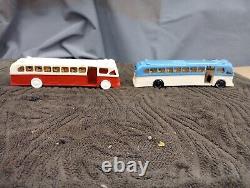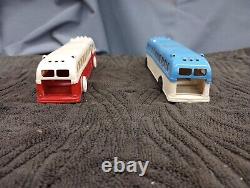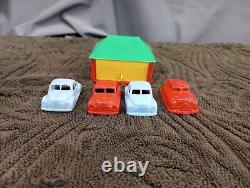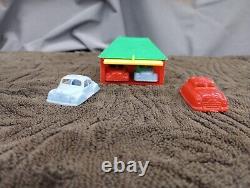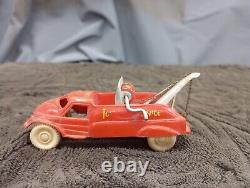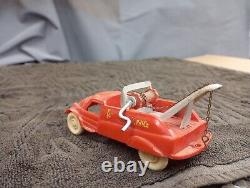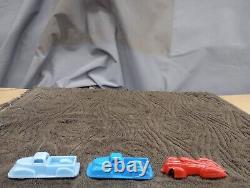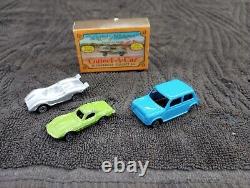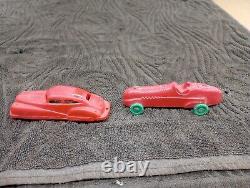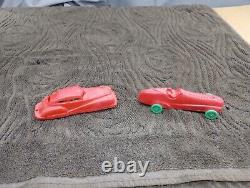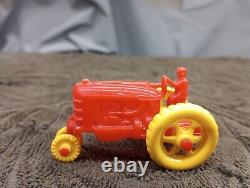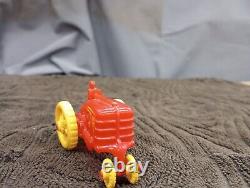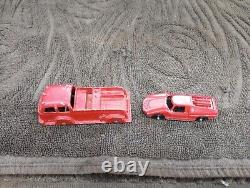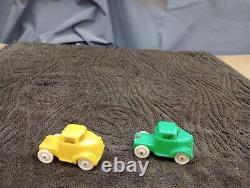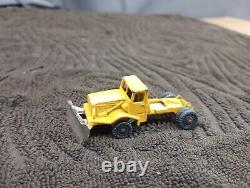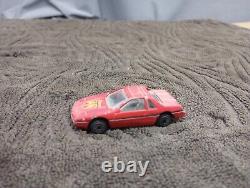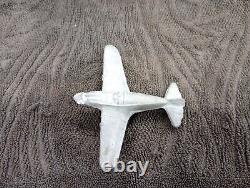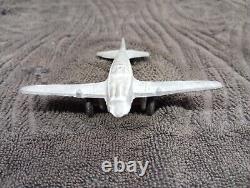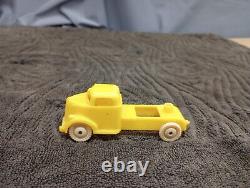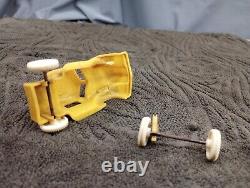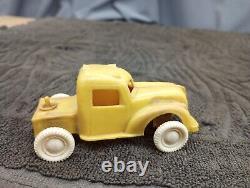 I've tried to go in order with the photos. This list is for a lot of toy vehicles made from the 1930s or 1940s through the 1980s. The toys are made of either metal or plastic.
The listing is for toy buses, trucks, cars, an airplane, and a garage that comes with cars. The toys included in this lot follow. Two (2) 1950s plastic Antique Keystone Toy Bus. Missing any doors they might have had. Wyandotte Toys garage with four (4) hard plastic cars.
Acme plastic wrecker in working condition. Seems that they are hard to find still working. Winch works, and it still has the chain. Decal is rubbed mostly off. Three (3) plastic Renwal toys.
Two (2) Antique trucks and one (1) antique race car. Three (3) Shackman "Mighty Midget" Collect-a-Car die-cast toys. One in excellent condition with box. The other two have chipped paint.
Two (2) red antique plastic cars. I believe both are by Thomas and made in the 1940s. I'm not certain about date of manufacturing, and the race car is not marked as a Thomas race car. The sedan is marked by Thomas. Antique plastic toy tractor in very good condition. Two (2) red antique metal Tootsietoy vehicles. The fire truck is clearly marked with the Tootsietoy brand. The other is marked as FIA Car. Any branding mark was not made discernable during manufacture of the FIA Car, so I cannot be sure of the maker. However, it appears to be the same as other Tootsietoy FIA Cars.
Two (2) plastic Allard toy tractor trucks. Vintage diecast metal Husky Aveling Barford Dump and Plow Truck.
Diecast metal WWII era fighter plane. It appears to be by Allard, but has no markings.

---